Ditch the chicken.
Add Brami.


The production of animal protein requires large amounts of water, feed, land, and chemical fertilizers. Lupini beans require low water usage and replenish the soil with nutrients. Not to mention, the growing of lupini beans emits no methane in the process compared to animal production.
---
Add Lupini Beans to
Your Next Salad.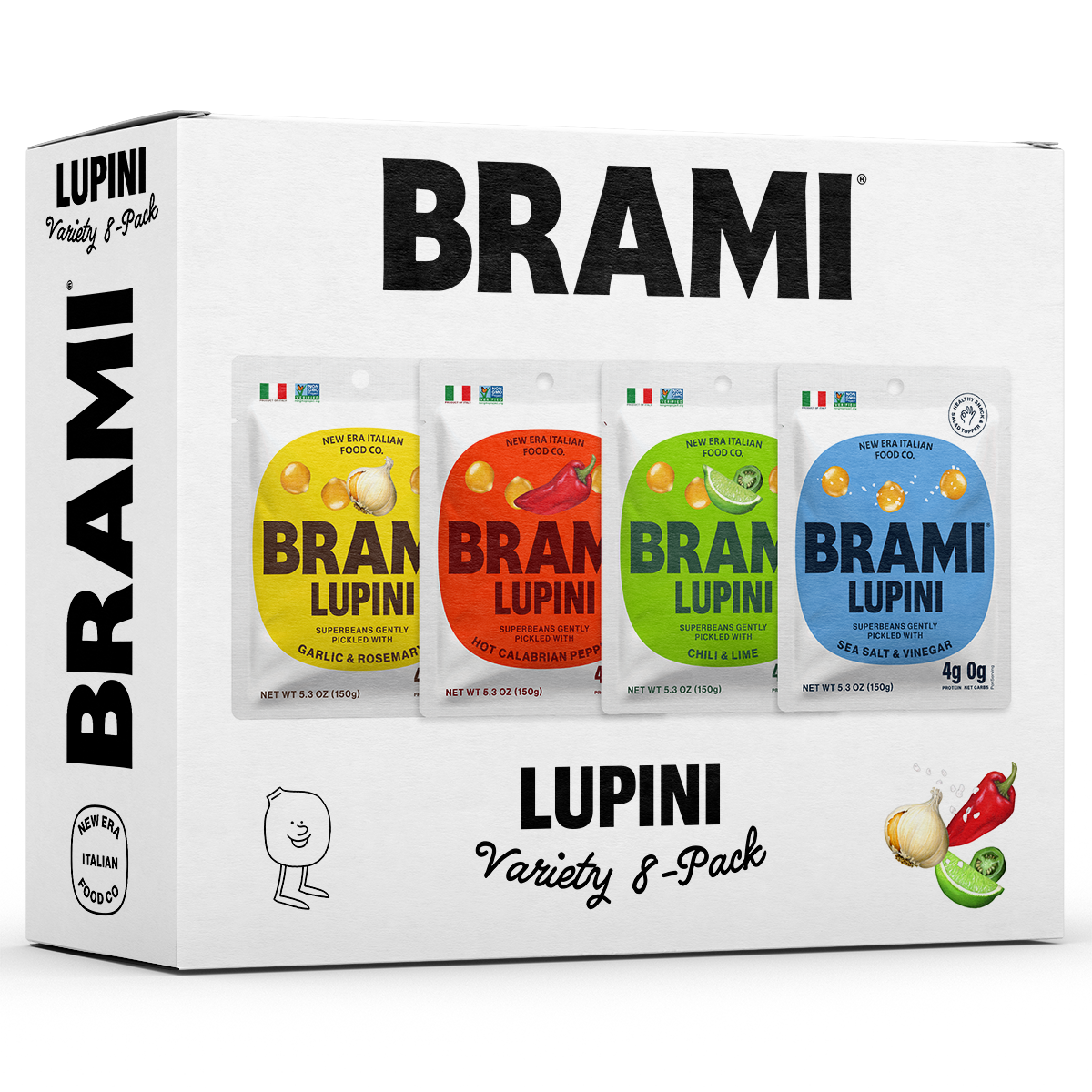 2x Sea Salt & Vinegar
2x Garlic & Rosemary
2x Calabrian Pepper
2x Chili & Lime
8 Lupini Bean Pouches, 150g ea.