Why you should be making the switch to Brami pasta...
Authentic pasta made healthy

Taste the difference. Our pasta tastes like real Italian pasta while nourishing like health food. Semolina flour gives the pasta the authentic flavor we all love and its beautiful golden color. It's traditional Italian pasta with a modern twist.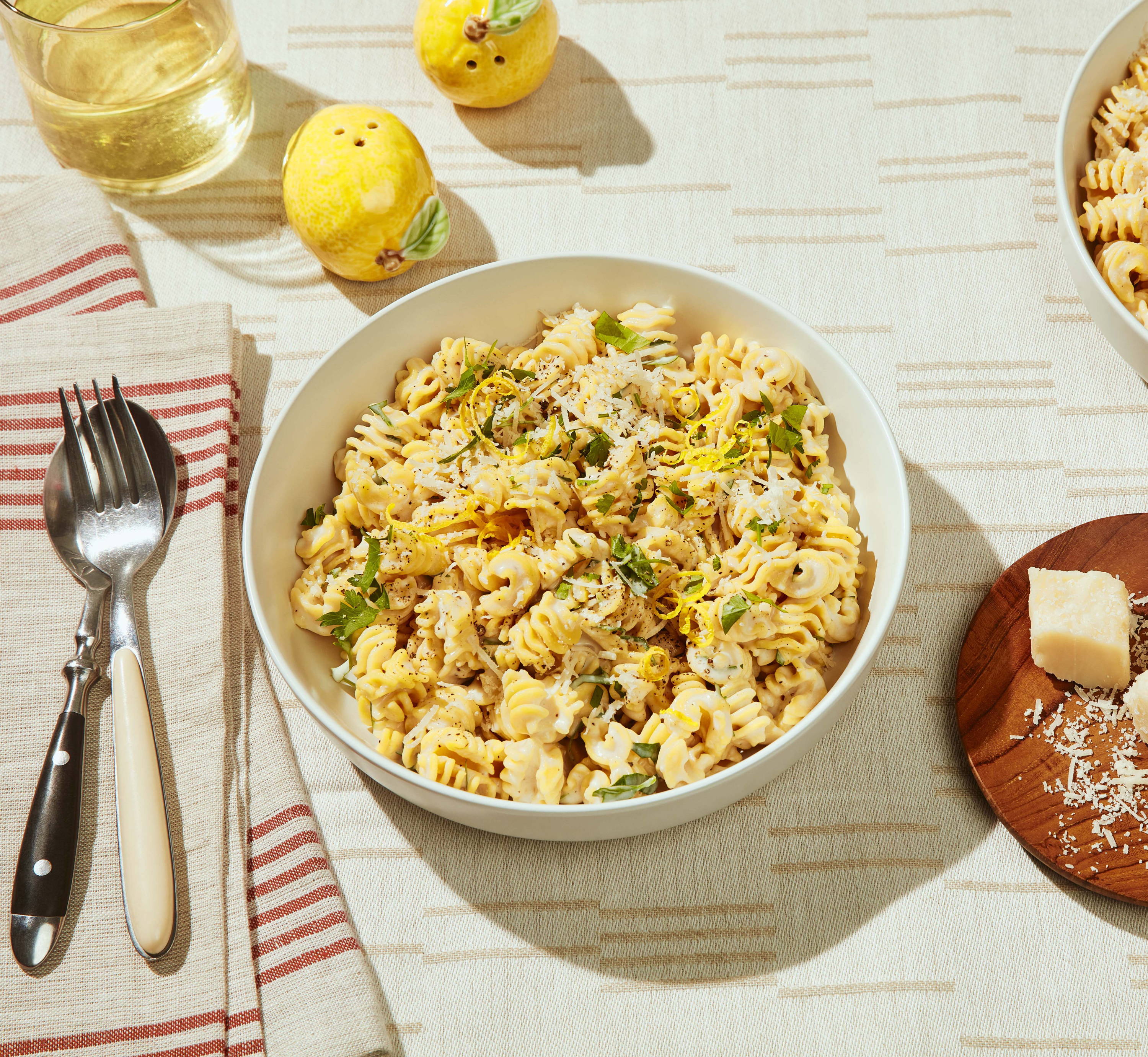 ---
Semolina pasta is healthier than ever with the clean, lean, Italian superbean: Lupini. Naturally packed with protein and whole fiber for a wholly nourishing meal, minus the heavy net carbs. It's seriously Italian and seriously all good!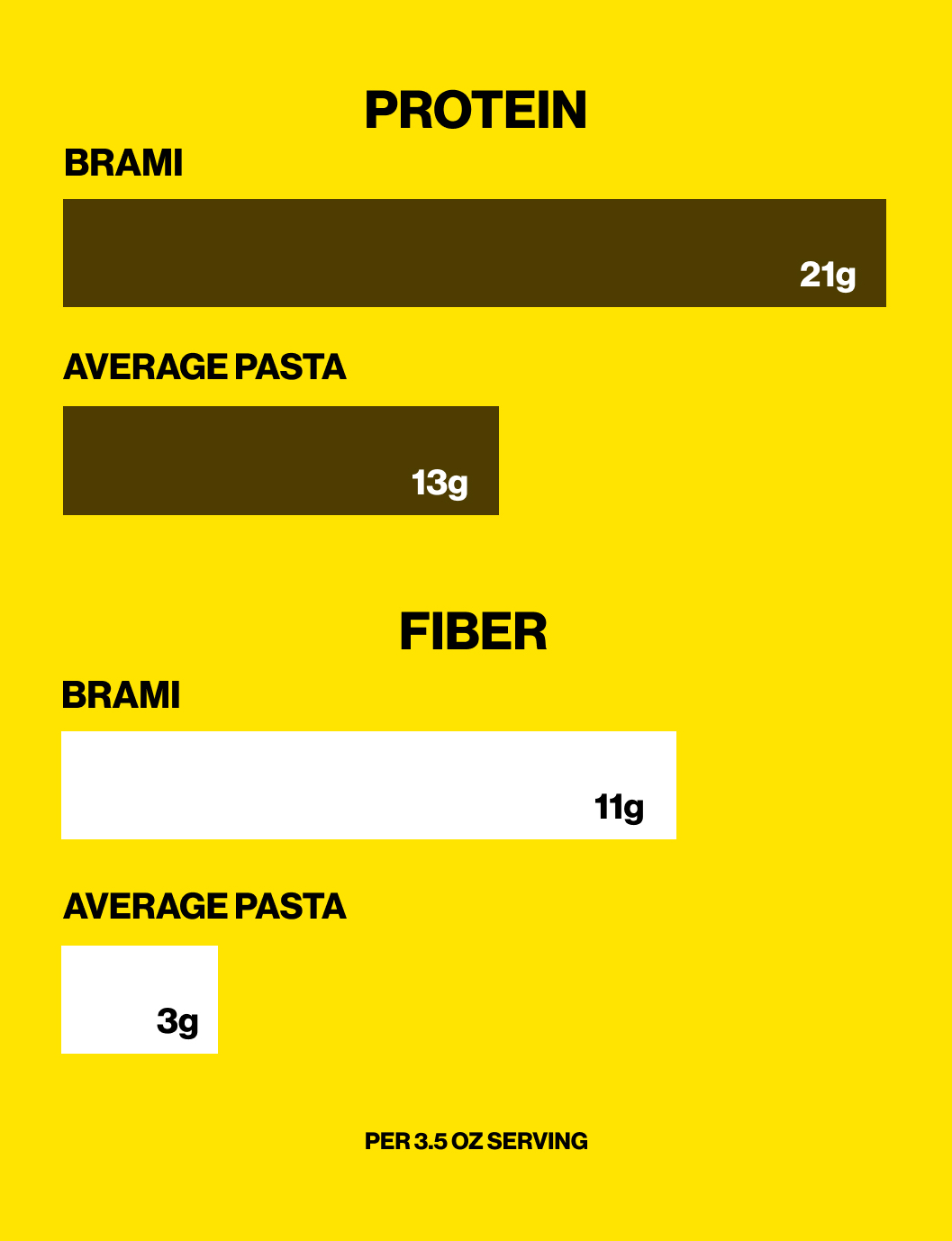 ---
---
Don't worry, our pasta is not grainy or brown like other "alternative" pasta. You probably won't even recognize it as healthy pasta! That's because we use semolina flour, slow dry and bronze-die cut our pasta, the Italian way. The result is the perfect bite, a superior texture, and a beautiful golden color - perfetto!
---
We get it, trying new foods can be scary. That's why we offer a money-back guarantee. No questions asked.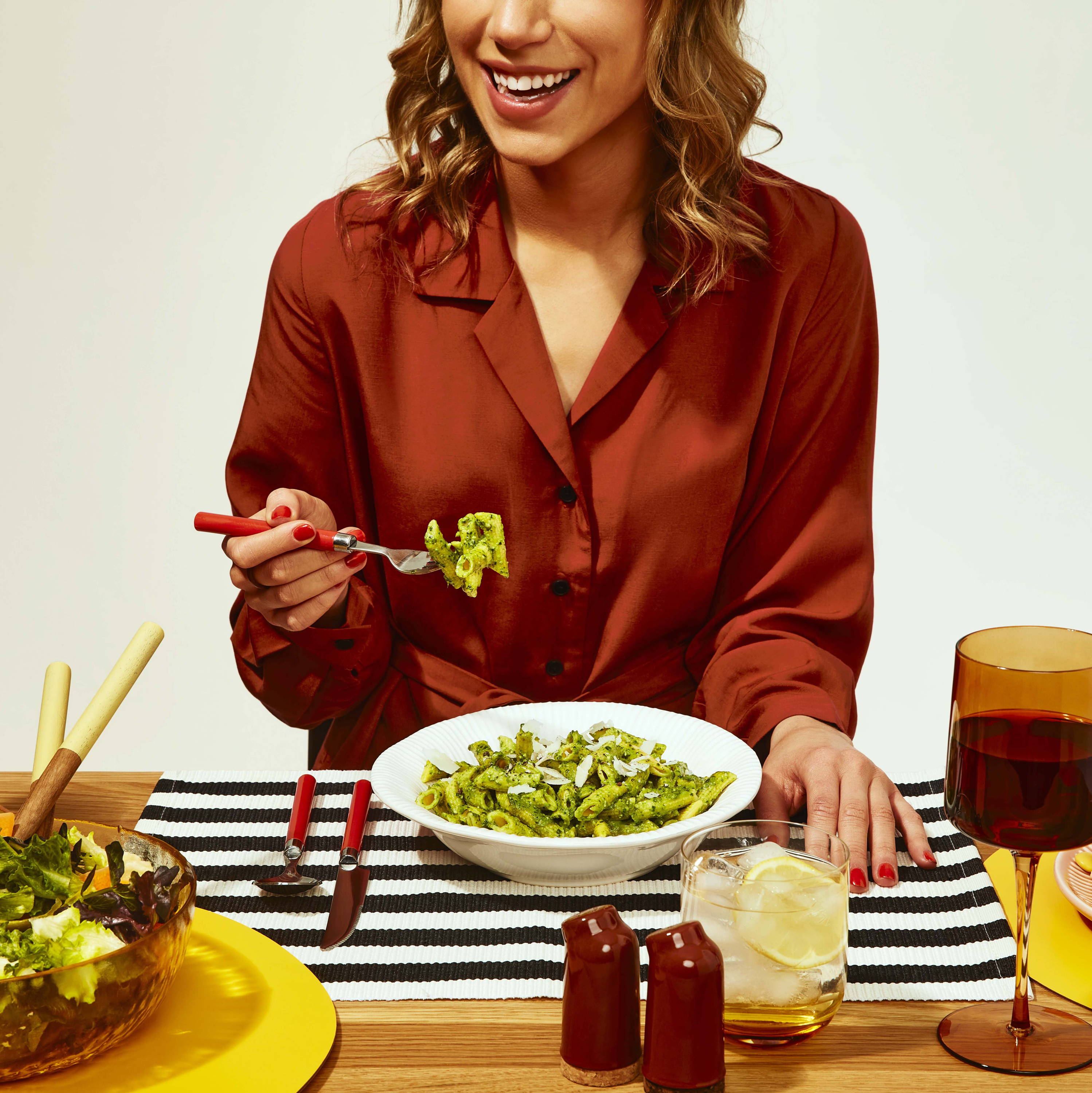 ---
HAPPINESS 100% guaranteed
If you're not completely in love with our pasta, we'll provide a full refund.